BUILD YOUR ONLINE NEWS PORTAL WITH US
Spellbit Limited is a professional online news portal development company and provides excellent news portal development services, implementing the latest and advanced features. Our expressed and professional web developers team creating variant website components for you.
We spellbit limited successfully to our clients serve website, software, digital marketing services, domain, and web hosting services from 2013 all over the world. we made several online news portals for our smart clients.
Online News Portal is a communication medium for internet users who are interested to know all over the world. The online news portal allows for publications, subjective contents, ports news, technology news, columns, press releases, articles, blogs, and other news-related content.
An online news portal helps us to know lots of news. we can know the local and international latest news from online news portal. sometimes we see a live update with videos.
Nowadays, The digital world is connected to the internet, very easily can know and any type of information, it's an innovative change in the world. That's why online communication is increasing every day.
Are you looking for making an online newspaper or news portal development company? Spellbit Limited is one of the most reputed companies in Dhaka, Bangladesh.
We developed The news portal with a high level of web security. A secured advanced admin panel to manage news publishing to user-level. You can manage the advertisement AD module. also, you can manage all news posts easily.
Purpose of online news portal:
Online news portals share information or news to the public, political, social, sports, health, entertainment, and many more.
Share the latest news from all over the world.
Easier accessibility and readability.
Most high-speed and Latest news updates as per the interest.
Live coverage of most popular Events like Cricket matches, cultural shows,s, and other sports, etc.
Any online news portal reader can easily give his/her thinking on any issue.
Breaking News can update Minute-to-minute.
Pictures of specials news events.
All advertiser gets the details of the people who read their ads, Interesting is, this facility cannot offer by Print media.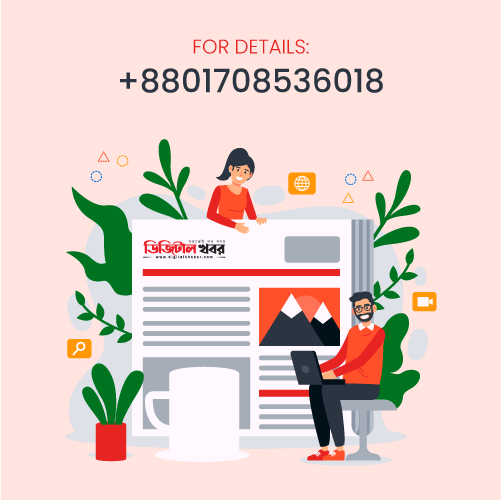 Are you Looking for a dependable web development company to build your online news portal? Spellbit Limited is a trustworthy organization to rely on. We will make your news portal and make it live within 15 days. Check sample news portal features given below.
Features of Online News Potal
News Category
News will be displayed in categories that will be decided by the authority.
Voting system
There will be a Voting system as per news readers' demands.
Video article
Each posting will have the option to post images and videos. It will be managed dynamically.
Ads Management
We will provide you a dynamic module in admin or others from where you can manage all types of advertisement
Browser Compatibility
The Online news portal will be very compatible with any known browser.
Breaking News
There will be an option where the responsible person can publish any breaking news.
Share News
News share via social media like Facebook, Twitter, and more.
Video & Image Gallery
An excellent looked video and image gallery will be designed for the news portal.
Design & Layout
The design will be mobile responsive and user-friendly. It will be helpful for users to read news, and share it with friends and others.
SEO friendly
The news portal will be an SEO-friendly and well-optimized system.
News posting
When news on a heading will be published then the last news will be an auto-post to its own.
Sports Corner
All types of local and international sports news sections with celebrity information.
Mobile apps
Now your news will be visible within Android and iOS mobile applications with no problem.
Device Compatibility
The online news portal will be a Responsive layout it's allowed access from any kind of device.
Any Custom Options
The online news portal will be developed for the client's needs.
Benefits to Publishers
Easy access.
Connected to Database.
24×7 Support.
Faster Download.
Data Backup.
Strong & faster web server.
Quick modification.
Based on own developed CMS.
Strong Admin Panel.
Online ad facilities.
SEO friendly.
Development Tools
Language :
Framework :Laravel
Database :My SQL
CMS:
ONLINE NEWS PORTAL LIVE DEMO
CONTACT FOR DETAILS: +8801616661156