Graphics design
Graphic design is art with a purpose involving a creative and systematic plan to solve a problem or achieving certain objectives, with the use of images, symbols or even words. It is visual communication and the aesthetic expression of concepts and ideas using various graphic elements and tools.it is kind of a subset of "visual communication & communication design". Text, images, symbol etc. are created as a visual representation of messages and idea made by a graphics designer. For creating visual composition typography, page layout and visual arts are required.
Some common uses of graphics design are
• Corporate design(logos and branding)
• Wayfinding or environmental design, editorial design(magazine, newspaper, books)
• Communication design
• Advertising
• Packaging etc.
Why graphics design is necessary for business??
Often clients ask should we really give importance graphics this much or not. Also, the students who are choosing graphics as a future carrier they do ques.this is an actual quest. so we think giving a little glimpse on the importance of graphics designing for business is mandatory now.
Graphic design is a form of communication between business and audience.it is not just a tool that enhances communication tool among people but also conveys the idea in a way that is both effective and beautiful. Business is using graphics in every stage of the marketing funnel to inform, delight and eventually persuade to purchase.
First impression matters: Great graphic design allows to make a positive first impression on those looking on. Human beings form initial opinions in a matter of seconds. The lasting impression is the main thing. The first time a visitor interacts with your brand in any capacity will set the tone for the rest of your business relationship. Your product or service might very well be the best thing since sliced bread, but with poor design, no one will stick around long enough to see just why.
Designs speak more than words: that "A picture is worth a thousand words" proverb might have become a cliché, but if you ask the reality, it is so true. Take Apple's logo for example. What do you see on the back of every Apple product: MacBook, Macintosh, iPhone, and iPad etc.? Just Apple's logo: An apple! You don't see a mission or vision statement, not even a tagline. then yup! When it comes to branding or logo, maybe it's not possible to hear voice no matter how much you raise, but it's easy to see your picture even from far.
Branding is a synonym of business: employees will need to band together behind the designs that you select to represent your brand. A professional design company will use specific color combinations, typefaces, imagery and tones for every single element. A good graphic design can strengthen that sense of commitment.
Efficiency and Productivity: Badly designed graphics can negatively impact worker productivity and general workplace efficiency. Your website is the area of your business where signs of bad design are most likely to be observed. A website with blinding colors, tricky fonts, or hidden navigation will be a headache for clients and employees.
Summarizes an idea with consistent imagery that resonates: great graphic design summarizes ideas in a way that's pleasing to the eye. Persons may not be willing to read the document but that is trying to convince them to purchase your products. additional graphics design needs to be consistent. All represent to your band should be visually similar to build trust & to ensure that your brand is recognizable.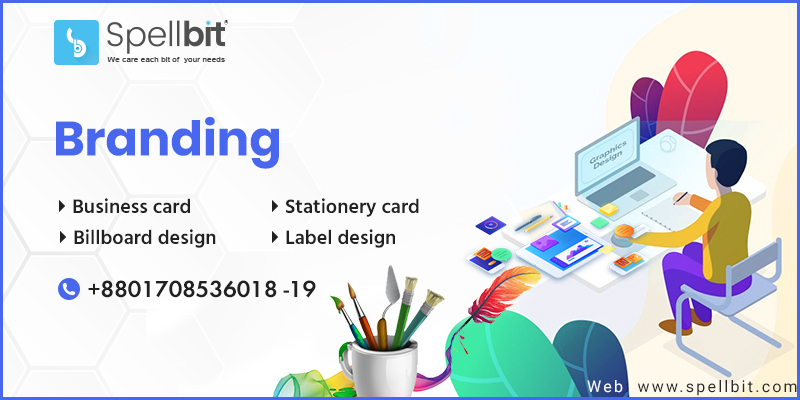 Branding
Branding is simply what people think about you, your product, your company or your service. Visual identity is what that brand looks like from your logo to your color choices and so much more. Strong visuals can be very persuasive. Understanding visual identity can help to make more design, decisions, regardless of role medium or skill level. and it is very necessary for business.
There are many things in the sector of graphics design.which are ruling the market. So some of those are written below :
Logo Design

A Logo is a design symbolizing one's organization. It is a design that is used by an organization for its letterhead, advertising material, and signs as an emblem by which the organization can easily be recognized also called logotype. A logotype is a graphic representation or symbol of a company name, trademark, abbreviation, etc., often uniquely designed for ready recognition
Purpose of logo
The first and most important role a logo plays in your company's life is identification. They help your audience recognize, identify, and select your business before anyone else's. At the end of the day, all the other stuff behind a logo is just white noise in comparison to this one role.
 It's a strategy, not an art- Logos are a visual representation of your brand, so it would be easy to misunderstand them as art. But they're not. Logos are meant to be a tool that any business uses for strategy.
 Hidden Meanings Aren't Necessary – It's pretty common for logo designers to try to stuff a logo full of meaning right away. But that's actually not necessary at all. Instead, keep your focus on the number one target: identification
Business card
Business cards are traditionally the primary way that business people present their contact information to other business people and potential customers or clients. Mainly these are the are cards bearing business information about a company or individual. They are shared during formal introductions as a convenience and a memory aid. Traditionally many cards were simple black text on white stock; today a professional business card will sometimes include one or more aspects of striking visual design.
Why is it important in business?
1. Professionalism – Having your business card ready at networking events and meetings shows that you are a well-prepared and focused businessman. It implies that you are ready and confident to put your name and your brand out there.
2. Swapping contact information digitally is impersonal.
Networking is about making genuine connections. Sending contact information via text or email on the spot is convenient but it is also extremely impersonal. Engaging in eye contact and actual conversation is how real relationships begin.
3. Low cost
Business cards are relatively inexpensive, making them a cost-effective marketing tool for small businesses on a tight budget. A local printing company can often produce hundreds of business cards for just a few dollars, and the abundance of online printing companies makes it easy to shop around to find the best deals. If you or a friend or family member possesses graphic design skills, you can even create and produce your own cards with the aid of an online business card program, which can further reduce your costs.
4. First Impression
Your business card is a representation of yourself and even your company. It requires less explanation about your basic information since your job title and your name is printed clearly on the business card. The design and cleanliness of your card explain your personality indirectly. Therefore, it is very important to keep your business card clean and clear to give people a good first impression.
5. Creative business cards get shared — continuing to market for you.
A business card is a physical object that a potential prospect leaves the encounter with. Your brand stays with them. If you meet a prospect and exchange email addresses and phone numbers you each walk away with another contact on your mobile phone — it ends there. If you hand over a creative business card that makes a great impression that a person is likely to show it to other people — putting you and your brand in front of additional prospects.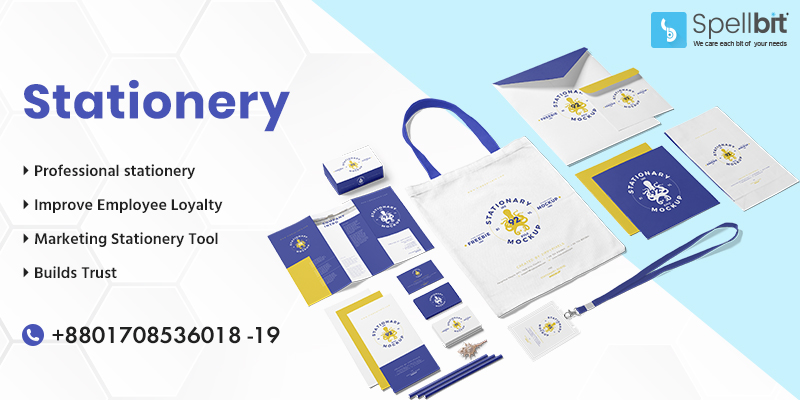 Stationery card
In today's corporate world stationery design is an impotent focus for design and branding, it is a detail that should not be overlooked. We live in a world where there has been a profound decrease in the physical objects that are produced by and associated with a business such as, letters, business cards, correspondence cards, and invitations.
Requirements
In a Logo & brand identity pack or Stationery contest, your client will request a stationery design. Stationery includes both letterhead and envelope designs.
Stationery requirements
The files expected at handover are:
• An editable version of the final design (AI, PSD, PDF, EPS or INDD)
• All web preview images (JPEG or PNG)
• A link to purchase any commercial fonts used in the design
Other requirements include:
• All files are saved in the CMYK color mode and 300dpi resolution
• Include the print bleed
• Remember space for a stamp, return address and the back on envelopes
• Don't use borders unless letterhead will be professionally printed
Why important for business
The Importance of Business Stationery
Purchasing business stationery is not something all businesses consider an important business decision that needs careful thought and deliberation. However, business stationery is very important because it not only identifies the business, but it is also an effective marketing tool.
• Stationery Helps With Networking
When corresponding with clients and other businesses, business stationery is the first thing they notice. As well, when meeting potential clients for the first time at a meeting or conference, business cards are the first thing they see from the company. Quality business stationery is part of the introduction and should represent the company in a positive manner.
• Making An Impact With Professional stationery
Stationary is used to send correspondence to other companies, industry contacts, prospective clients, current clients, and anyone else that you need to contact. It is the face of a company, and it should be treated as such. If you don't have a good professional stationery design, then you will find that you probably won't be able to take your company very far in the corporate world.
• Improve Employee Loyalty
Apart from building trust with your clients, business stationery can also improve employee loyalty. Branded business stationery can be given to loyal and hard-working employees along with their bonuses. This can improve their relationship with the company, in turn improving turnovers and profits.
• Business Stationery as a Marketing Tool
Because businesses are constantly sending out communications, giving out business cards, and other office related items, it is important that businesses acquire and use a variety of different types of stationery. This can include custom stationery letterheads, envelopes, business cards, pens, pencils, invoice and compliment slips, brochures, folders, roller stands, contract proposals, quotes and estimates, letters of recommendation, thanks and apology, and more.
• Builds Trust
Using well-crafted custom stationery for your communication builds trust with your clients. You can send your invoices or any other communication on your letterheads, in personalized envelopes. This adds value to your communication and makes it familiar. The right kind of stationery can also help with client retention.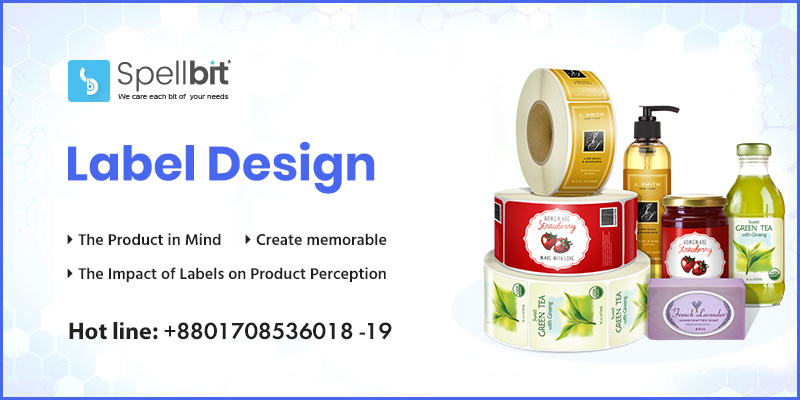 Label design
A label (as distinct from signage) is a piece of paper, plastic film, cloth, metal, or other material affixed to a container or product, on which is written or printed information or symbols about the product or item. Information printed directly on a container or article can also be considered labeling.
Label design tips
• Use color, texture, and type to your advantage.
You may already know that it's best practice to design labels in CMYK (as opposed to RBG), but it's also important to consider color in terms of presentation. Ensure that the typeface you choose for the most important information on the package can be read from a distance and that the colors facilitate legibility from any distance.
• Design the label with the container and the product in mind.
Yes, obviously it's important to fit a label to its container. But proper measuring is arguably the most important step in label design, and when you have a burning design idea, it can be easy to want to jump into the design with only a glance at your container. Whether your container is textured, tapered, rounded or squared, you'll need to ensure that your label not only fits onto it smoothly but also complements its shape.
• Create memorable, distinctive labels
Labels and packaging must stand out. Whether you're designing labels for a bottle of wine that will appear in-store or stickers for your line of personally-branded soaps, it's imperative to consider how the label will be presented. Some high-end brands are able to purchase prime real estate—specially-crafted displays for their products or strategic locations in stores—but most products will appear alongside competitors in stores, so you'll need to consider lighting, shelving, and presentation
Importance of label design in business
• The Impact of Labels on Product Perception
Perceptions of different products depend not only on marketing but also on the product label included with the item. In short, it is your sales pitch to your potential consumer and it can make all the difference between a buy or a pass.
• Case Studies of Product Labeling
Labeling laws are quite stringent, especially when it comes to cosmetics. In the case of soap, for instance, the FDA has a whole set of rules. Complying with these is essential to stay on the right side of the law. In fact, a lawsuit was filed in Alameda County against a cosmetics company which claimed to have "a false list of ingredients" according to the plaintiffs.
• A Solution for Manufacturers to Ensure Quality Control for All Their Labels
The reason why many new products fail is because of a communication error between the design team, type-setters, and printers. Printing errors can result in difficulties such as translation mistakes, inadequate information, and excessive printing costs: all of which can be easily avoided if the labels are printed in-house instead.
Billboard design
Billboards get seen by a lot of people, they communicate visually and make the space more dynamic, conveying a strong message to the observer. Billboard advertising is a large-size outdoor advertising space aimed at capturing the attention of passers-by. It is usually placed in high traffic areas, near traffic routes and motorways, or, more recently, in sideways and pedestrian zones proximity. If placed in the city, it is usually at its busiest loops.
 Important rule for designing a billboard
• Six Words or Fewer
Considering we're on the move when we read billboards, we don't have a lot of time to take them in. Six seconds has been touted as the industry average for reading a billboard. So, around six words should get the message across.
• Get Noticed, But Don't Be a Huge Distraction
Most of the time, billboards are aimed at drivers, bikers, cyclists, or pedestrians (which is why you have just a few seconds to get a message across). This causes an interesting dilemma for the advertiser. while being distracting is paramount in many media, it's a fine balance with the billboard.
• Be loud
A larger-than-life-sized layout is no time to be meek! Make sure any text in your design is printed in clean, bold font to ensure the best readability. Also, the larger the font, the more time a driver has to read and understand your message at a distance. So go big!
• Be colorful
Use bright colors or a bold image in your design to effortlessly attract eyes to your billboard. Contrasting colors within the design will also create an even bigger impact that will help improve the retention of your message.
• Be Smart, But Not Too Clever
A boring billboard will be ignored. A smart billboard will grab the attention and leave a lasting impression. A billboard that's trying to be too clever, well, it will get lost on the audience. Complex visual metaphors are no good here. They say advertising should be like a puzzle to solve and should give the audience a sense of fulfillment to know they figured it out